Laura J. Novak, M.Ed. is Chief Creative Officer of Light Your Life Healing Arts. She holds a Master's Degree in Education and a Bachelor of Arts in Literature. Laura is a mystical misfit, a remarkable renegade, and your joyful guide to transformation and creativity. She is an Ordained Angelic Reiki Master, Young Living Essential Oils Distributor, and Raindrop Technique and Chakra Journey Practitioner.
Laura is the author of Light Your Chakras: A Rainbow Journey to Your Self (coming soon) and Giggling with the Geese, available on Amazon. She has also been published in Tiny Buddha and Elephant Journal.
About Light Your Life Healing Arts
Welcome to Light Your Life Healing Arts. Here you will find magic and camaraderie for rebels, mystical misfits, gentle souls. Here you will find a spark of change, healing, and self-discovery as you give yourself permission to live a creative life on your own terms. You can HEAL yourself, FREE yourself, BE yourself. Find the answers that have always been inside you. Find your freedom and deepest truth along the path to yourself, as well as sanctuary, purpose, and stability through creative transformation.
Light Your Life Healing Arts Location:
7501 Clover Avenue
Mentor, OH 44060
(Located inside the Air Technical Industries Building)
Contact: Laura.LightYourLife@gmail.com
Giggling with the Geese by Laura J. Novak, M.Ed.
Laura's work has been published in: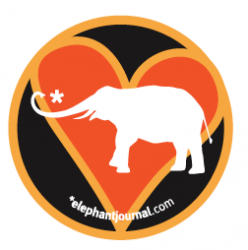 Save
Save
Brave Awakening = JOIN ME.