Laura J. Novak, M.Ed. is an author, writer, dreamer, and voracious reader. She holds a Master's Degree in Early Childhood Education and a Bachelor of Arts in Literature. She loves to travel, especially to the sea, and is always up for the next adventure. As a Gemini, she is interested in nearly everything and may seem completely random from time to time, but she is always learning and having fun. She loves to cook and eat and is mostly a vegan. She has been known to read anywhere from four to fourteen books at once. She finishes most of them.
Laura is a mystical misfit, a remarkable renegade, a unicorn. She fits in nowhere and everywhere at once. In the magical world of books, she always finds herself at home.
Laura's children's book, Giggling with the Geese, will be released in Summer 2017. She has also been published in Tiny Buddha and Elephant Journal.
Stay tuned for Giggling with the Geese by Laura J. Novak! Coming Summer 2017.
About the Illustrator:
Radomir Izgarević is an illustrator and graphic design/art teacher, who has illustrated around 30 books. He enjoys reading fantasy novels, collecting comic books, cooking, and hiking. Radomir holds a Master's Degree in Illustration and Book Design and a Bachelor's Degree in Art Education. He lives with his muse, Milica, in Belgrade, Serbia, where they dream of art and travel.
Get Giggling with the Geese from Amazon - coming soon!
Laura's work has been published in: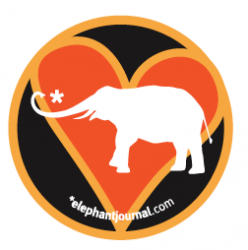 Save
Save
Readers & Dreamers = JOIN ME.
Save